Hardwood Floor Installation
Hardwood floors have a history of consistently adding value, durability, appearance to your home like no other flooring can. It has longevity that will give you a quality floor for many years. There is nothing else that will allow you to completely change its appearance with color or stain during its life if your personal taste changes. We take pride from beginning to end in every last detail when we install every floor.
Hardwood Floor Refinishing
One of the biggest advantages that hardwood flooring has over any other floor is that it can be refinished and take your old worn out floor and give it back its original beauty. We make the refinishing process quick and seamless. Our high quality dust containment system allow us to complete the refinishing process without interrupting your daily routine.
Click on logo to view website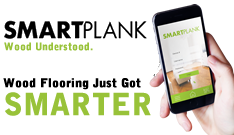 ---












lightbox gallery jsby VisualLightBox.com v6.1